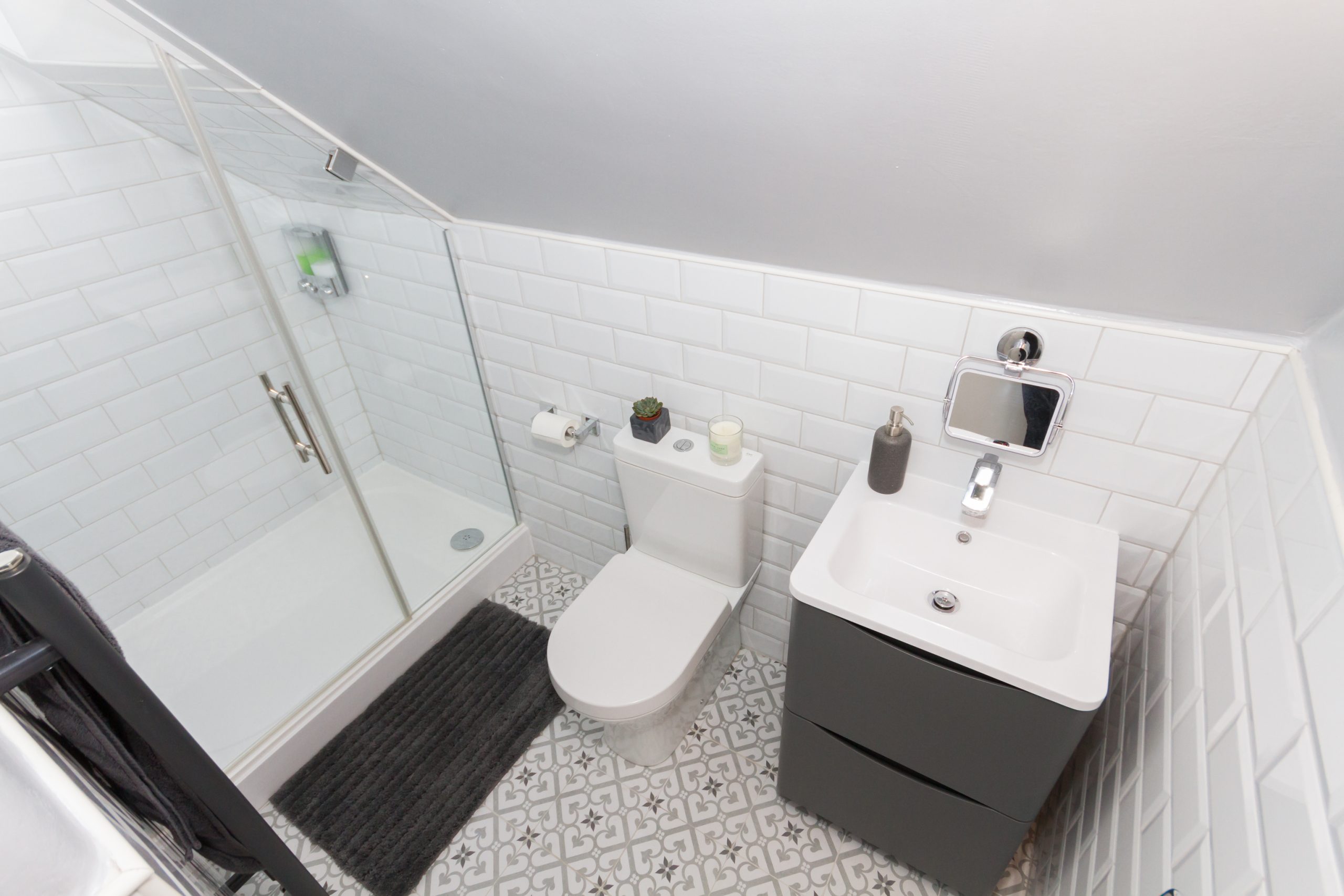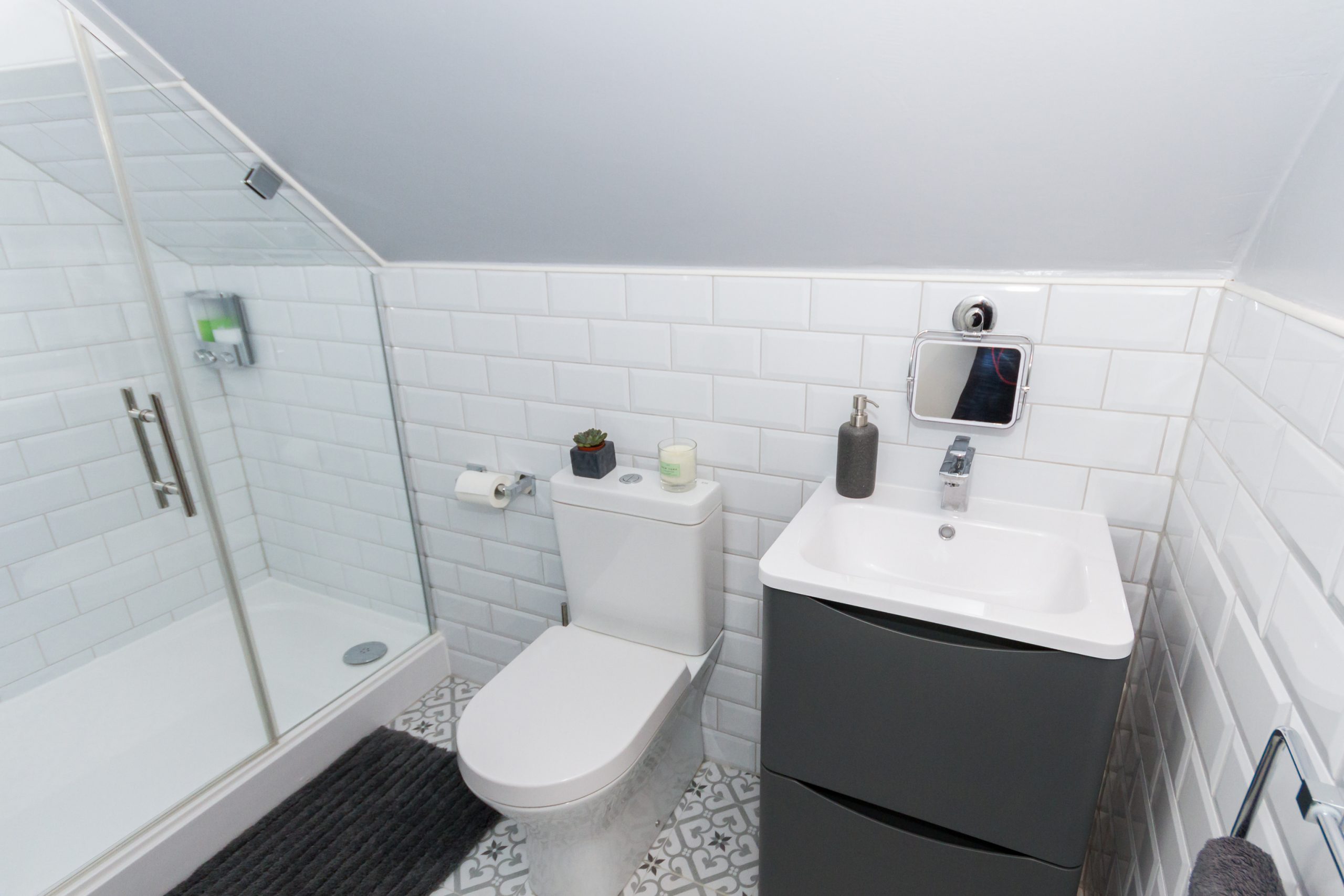 Cambusbarron Ensuite Update
This Cambusbarron Ensuite Update is probably one of the most challenging spaces we've had to work with.  Not only is the space pretty small, but the ceiling is coombed and there is no flat ceiling whatsoever.  That said, we've never met a bathroom we couldn't fit and we've got a solution for every problem.
With the space available in this bathroom the only way to have a shower was with either a shower curtain over  a small Japanese style bath (as in the before photos) or with a shower tray and bespoke screen with the glass cut to accommodate the coombe.  For a contemporary look our customer chose the shower option.
You will see from the before photos that the peach bathroom suite and wooden furniture was a rather dated to say the least, so our customer was desperate to achieve a more contemporary look that fitted the nature of the property.
First of all, our customer opted for ever popular white metro tiles.  Half height around the walls and full height in the shower area.  This was teamed with a composite patterned tile on the floor in white and greys.  The 2 drawer grey vanity unit and anthracite radiator provide a beautiful contrast to the white wall tiles and also compliments the floor tiles.
An LED mirror finished off the look nicely and adds a touch of luxury.
Once again, our customer opted for our best selling wc – the Rak Rimless WC.  This WC combines style with a hygienic design.  The soft close lid, is also removable to aid cleaning.
I'm sure you'll agree this is another cracking update by the Team.
Beautiful design and beautiful finish. Simply Stunning!!
Now a little bit about us.
Bathroom Centre Fife
Bathroom Centre Fife is based in Dalgety Bay within the Industrial Estate (next to Screwfix), with easy access across the Kingdom of Fife.
We are Open 7 days a week.  For opening hours and lots of useful information, please check out our fantastic website.
Pricing is easy with our extremely competitive Bathroom Packages.
We are so proud of our reviews!  We've built up in our Stirling showroom and we expect to build up the same in Fife.  We are committed to providing a quality service to our customers and pride ourselves on going the extra mile.
Follow us on Facebook, to keep up to date with our latest bathroom transformations, bathroom products and of course our fab competitions.
At Bathroom Centre Fife, we fit quality bathrooms, week in week out.  Real bathrooms for real people at really good prices.  First class, quality, customer service and installations!!
Fantastic!! Thanks for taking the time to read the latest blog from Bathroom Centre Fife.
Remember, if you're bathroom needs a facelift, contact us now for a free survey.