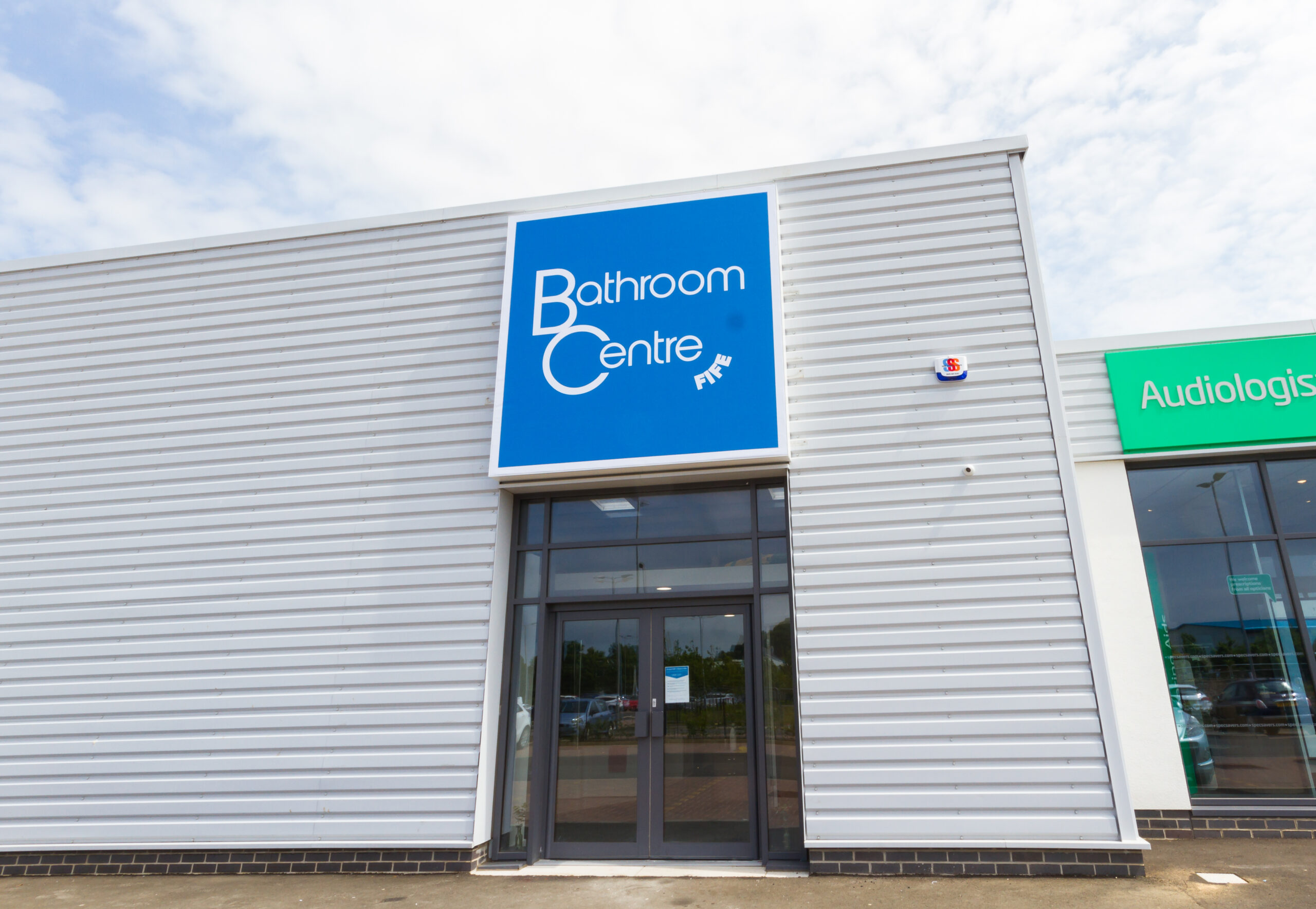 Bathroom Centre Fife
Let's meet the people who make up the Dalgety Bay Team.
Bathroom Centre Fife came about as a result of the success of Bathroom Centre Stirling, which opened in 2016. As one of our owners, Neall Wilson is a Fifer born and raised, it was a no-brainer to open another branch in the Fife area. 💦💦💦
We are very much a local business and we employ local whenever we can.
Dalgety Bay Team
Co-Owner - Neall Wilson
Neall is a Fifer born and raised and lives in Dunfermline. Neall has a wealth of experience in the Bathroom and Tile industries, approaching a total of 20 years. 😀
Whilst in the Sales Manager role in 2015 of a well known tile company, Neall met Garry Barber and after a period of careful business planning, ultimately agreed to a partnership to launch Bathroom Centre Stirling. 👌
From day one, the business flourished through the drive and focus not only of himself and Garry but also the carefully assembled team of colleagues. They fully share the vision of the business and are core to both the impressive growth achieved and the outstanding reputation for customer satisfaction. 👌
The success of Bathroom Centre Stirling prompted the idea to open another showroom and the obvious choice of location was Fife. Bathroom Centre Fife was born. 🚿🚽🛀💦
Neall is a family man and father of two and spends most nights coaching football, participating in the development of young football players alongside his own sons, Arron & Jay.
Branch Manager - Alex Spacey.
Alex is a local from Rosyth. He's been in optics for 20 years, 14 years in management. Alex is a great people person and this comes over in his customer service. He understands what our customers want and pulls out all the stops to make sure this happens. 👌
He's spent the last few months becoming well versed in all things plumbing and bathroom related. 🚿🚽🛀
He's a family man that loves football, music and spending time with his kids. ⚽️🎧
With his fab leadership skills the team is in safe hands.
Irene Williamson - Branch Manager
Irene has just joined us in the position of Assistant Manager. With 30 years of experience in the industry, she has a wealth of knowledge in plumbing, heating and bathrooms. 🚿🚽🛀💦
Irene is also a local from Cowdenbeath. She enjoys dealing with the public and meeting customers expectations. 😀
Irene is a doting mum and is kept on her toes by her young daughter.
We are delighted to have Irene on board with us. 👌
Marianne Myles
Marianne has been with the business pretty much since it started in Stirling. She's well versed in all aspects of the business with a wealth of knowledge in the bathroom industry, she amazes us at times with her vast knowledge – who would have guessed that she is married to a plumber?! 🤔
Marianne overseas both branches in a finance capacity. She has a strong finance/administration/customer service background having worked in the Financial Sector, Hospitality and Local Government. Marianne is affectionately known as "Hawk-eye" on account of her exceptional eye for detail and memory. She's the cog that keep the wheels in motion and is our resident trouble shooter 👌💦👌💦👌💦
On a day to day basis, Marianne's main responsibilities are processing customer orders, invoices, supplier statement reconciliation and preparing the monthly payment run but you will often find her helping out in the showroom. Marianne has a great knowledge of the products in the showroom and if you are looking for something in particular I'm sure she will know which supplier to turn to.
Camy McGrath
Cameron or Camy as he likes to be called, joined the team to work two mornings a week but has proven himself to be a valuable team player and now works with us on a full time basis. He moved across to Dalgety Bay when we opened earlier this year. 👌
Camy splits his time between the warehouse and showroom as Sales Consultant, He's responsible for collating and processing initial order sheets for incoming and outgoing goods, reliable stock management and inventory control, smooth distribution of stock to our fitters and operating our fork-lift. 🚿🚽🛀💦
On the sales side he carries out home surveys, designing bathrooms, and assisting customers in their product selection. 😀
Camy would describe himself as a confident, creative, and hard working individual, and we'd have to agree. He has the gift of the gab and deals with customers with great ease.
Sean Lithgow
Another local from Burntisland... Sean joined the team recently as a Sales Consultant. Sean carries out home surveys, measuring up bathrooms, designing bathrooms and assisting customers with their product choices in the showroom. 😃
Having studied drama and music, Sean brings a creative flair to everything he does. 🎨🎼🎭
Being a good listener, patient and level headed, he's ideally positioned to help customers with their choices.
In his free time he pursues his interests in music, football and skiing. 🎧⚽️⛷